1 July, 2020
–
31 July, 2020
UTC+0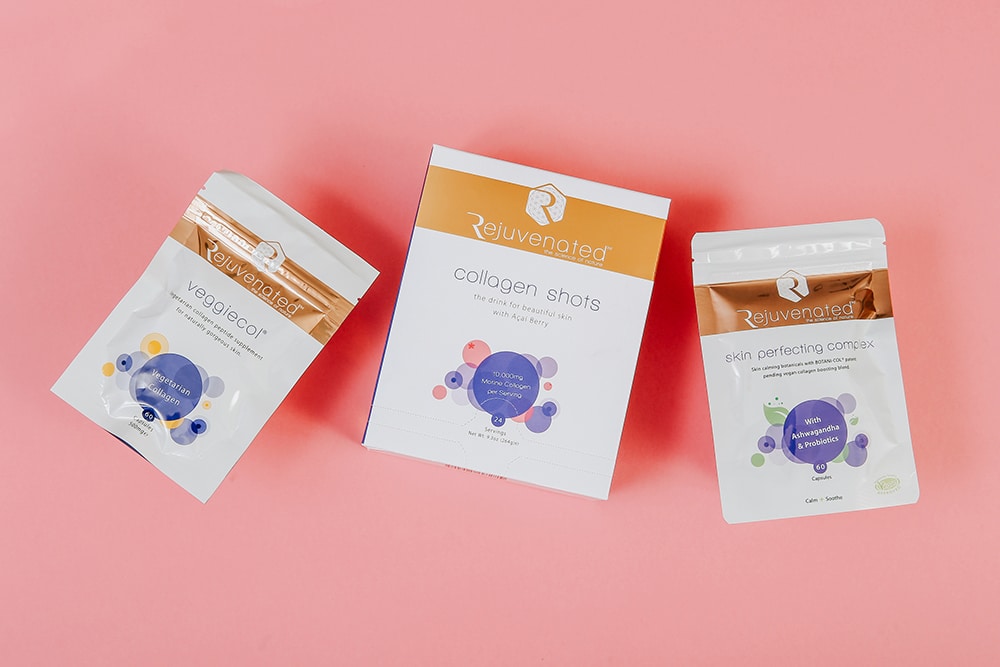 We have three amazing collagen supplements in our product range. There really is something for everybody, no matter what your diet, age or whether you would rather have a drink or capsule.
Collagen Shots (fish)
You'll soon understand why Collagen Shots is a multi-award-winning drink. It's formulated with 10,000mg of highly absorbable amino acid proteins and contains mostly collagen type 1 with some type 3. These are the collagens that are most effective in supporting youthfulness and skin health. It has an abundance of the key collagen building amino acids' proline, glycine, hydroxyproline all vital in the formation of collagen. Collagen Shots has the highest amount of amino acid peptides with the most effective results for skin, hair, nails and the whole body. If you are happy taking a marine supplement and a drink, then we'd definitely recommend that you buy Collagen Shots.
Veggiecol (vegetarian)
The amino acid peptides used in Veggiecol come from a patented potent extract from egg membrane. Veggiecol comes in a capsule and contains predominantly type 1 collagen but has some type 5 and 10. It has 100 times more type 1 than type 5 and 10, so these are a very minimal part of the formula. It helps to support connective tissue, wound healing and build muscle. 
Veggiecol®
 also contains elastin, glucosamine and chondroitin sulphate which help skin and joints. Clinical studies show that it helps to promote hair and nail growth and reduce pigmentation in the skin.
Skin Perfecting Complex (vegan)
Botani-col is a patent pending plant collagen booster in capsule form. We're proud of the work that we've done to develop this plant-based product. We've added this amazing formula to some very exciting anti-inflammatory botanical ingredients in our Skin Perfecting Complex capsule. If you have inflamed skin and suffer from acne, rosacea, psoriasis or polluted skin, then this product is for you. You can of course take it alongside either of the other collagen products for maximum skin benefits.