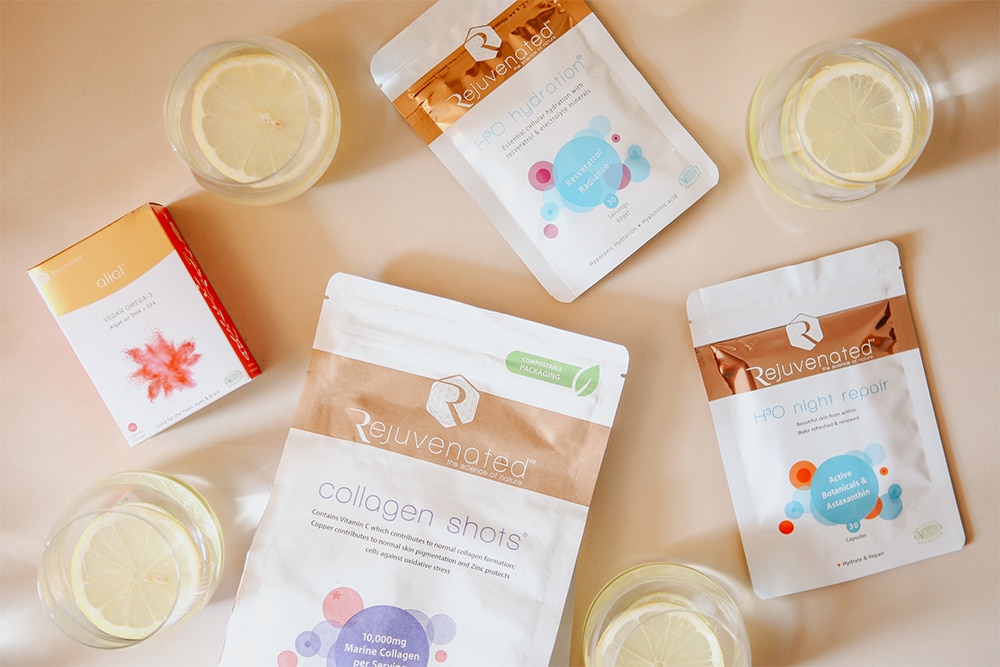 Looking after your skin and body 24/7
Staying hydrated around the clock boosts energy levels and gives skin a healthy glow.
When skin is lacking in moisture, people tend to grab their nearest serum or moisturiser to topically replenish the skin. However, hydrating the skin from within will actually moisturise the entire body much more effectively. Every single cell in our body needs water to function correctly.  The brain is almost entirely made up of water and fat, so it's easy to understand why even the first signs of dehydration can affect our ability to concentrate. Our skin is the last area to benefit from body fluids so you can see  why it might need a little help to stay hydrated.
H3O Hydration contains ionic electrolytes, hyaluronic acid and the super powerful antioxidant resveratrol. Together these ingredients optimise hydration throughout the day. Electrolyte minerals encourage healthy fluid balance in cells and allow toxins to be removed more effectively. Hyaluronic acid binds with water for glowing skin and long lasting radiance.
H3O Night Repair hydrates and strengthens your skin whilst you sleep thanks to a blend of electrolyte minerals, hyaluronic acid and potent antioxidants. Minerals play a critical role in almost every metabolic reaction in the body and regulate the lipid barrier function, cellular turnover and antioxidant production.
Collagen Shots contains amino acid proteins which support collagen production and hydrate the skin from within. Clinical studies have shown that drinking a collagen supplement increases hydration levels significantly over a period of time.