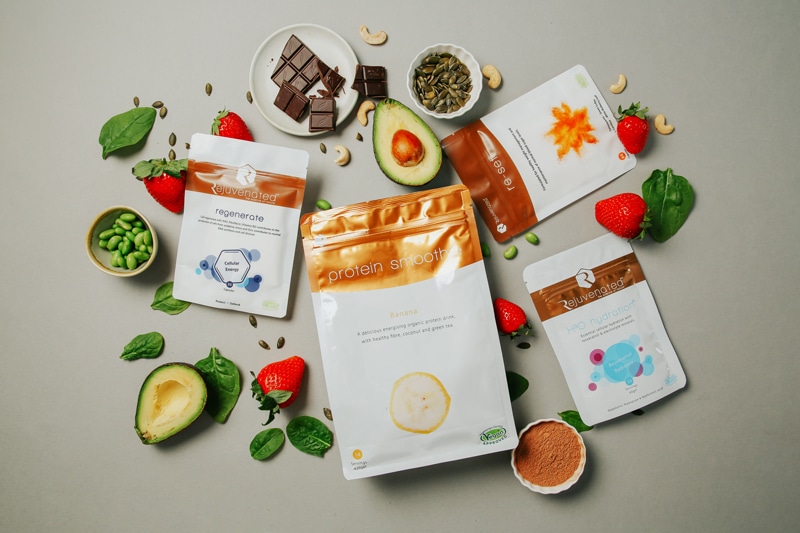 Do you find it hard to get out of bed in the morning? Can't wait for that first pick me up coffee. Beat low energy levels with our super boosters.
Re-set helps to support healthy metabolism and energy levels. It's also incredibly effective in helping to maintain healthy blood sugar levels to stay fuller for longer.
Regenerate NAD+ (nicotinamide adenine dinucleotide) is hot news in energy boosting. It supports a vast range of functions within the human body as it's an essential component in cellular energy generation. NAD+ works with enzymes to support muscle function, cellular energy, repair DNA, improve inulin sensitivity and boost improve cognitive and cardiovascular functions. Support your NAD+ levels with Regenerate.
H30 Hydration
Keep your hydrations level at an optimum to boost energy and vitality
Did you know that if you are dehydrated, your energy levels and cognitive function starts to decline while skin looks tired and lacks a glow?
There's no doubt that true hydration starts from within and no amount of moisturisers will help. Great in the warmer weather to keep hydrated and also a really boost whilst exercising.
Protein Smoothie (available in 3 flavors)
Protein helps to increase the number of calories you burn and in turn increase energy levels. In fact, one study revealed that those on a high protein diet burned 260 calories more per day than those on a low protein diet3. Now that's an interesting fact worth knowing.
Our great energy boosting promotion all for £99.50 normal RRP £119.90