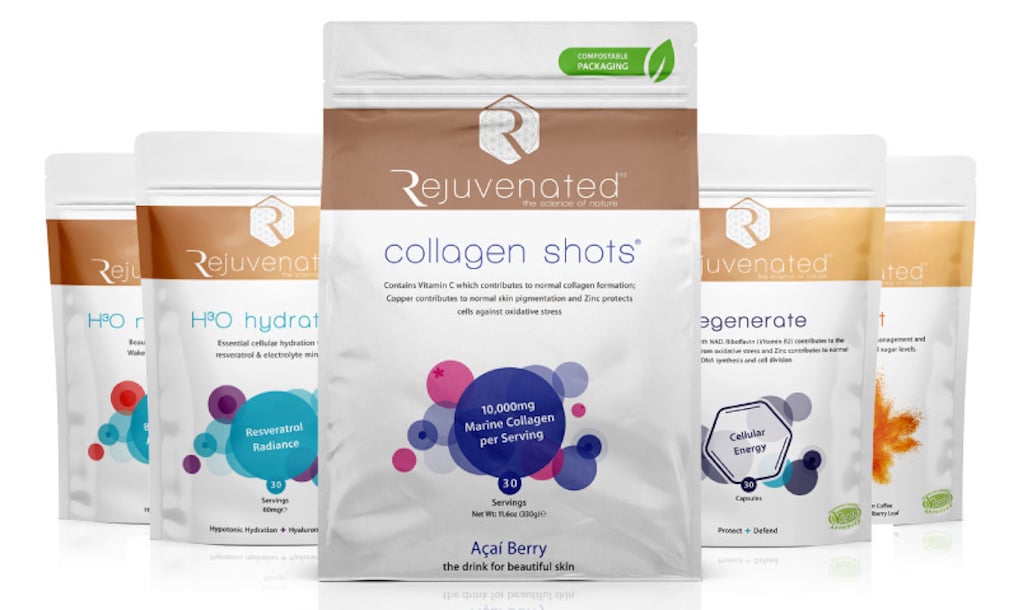 Future proof your body with our new and exclusive 'Longevity Collection'. Each of these supplements will work synergistically to help power up energy levels, revitalise skin and improve strength. A one stop shop to boost vitality and support healthy ageing.⁠
⁠
The collection contains five Longevity heroes:
Regenerate – Our superstar award winning product is designed to help support and protect cells thus promoting youthfulness from within.
H3O Hydration – Hydrates at a cellular level and supports energy and vitality.
H3O Night Repair – The ingredients are formulated to help to repair cells and extend the life of telomeres which in turn protects our DNA.
Re-set – Boosts energy, supports healthy blood sugar levels and promotes strong bones.
Collagen Shots – Our global bestseller supports youthful skin, bones, joints, muscles, heart, brain whilst strengthening extra cellular tissues in the body.
*These products are created to compliment a healthy lifestyle